About Us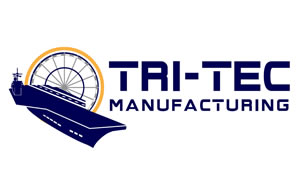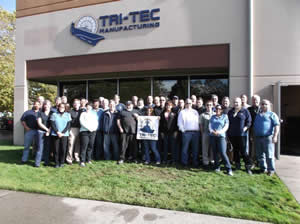 The Tri-Tec Team
Our Beginnings
Tri-Tec Manufacturing began as a family owned company in Kent, Washington in 1972 and has been serving the US Navy and other customers ever since.  We are passionate about serving and listening to our customers to provide the most advanced, reliable products on the market today.  For example, we developed the first actuation device to comply with specification DOD-v-24657 in 1985 and have over seven thousand actuators currently in use.  The Company was purchased by three employees in 2006, moved to its current modern location in 2009 and continues the great tradition upon which the Company was founded.  Product lines have expanded, the quality program is certified to ISO 9001/2015  and machine shop and engineering capabilities have grown to keep pace with technology.   

Engineering and Manufacturing
Tri-Tec is a leader in engineering, designing and manufacturing products for use in some of the world's most demanding environments.  Our lines of actuators, fire-safe ventilation valves and flux drive couplings are built in the US to exacting standards to withstand the test of time.  Compliant with strict navy shock and vibration, fire, noise, EMI, and other life cycle requirements, Tri-Tec is a leader in developing products helping to keep our customers and our Navy #1 in the world! 

Vision Mission Values
Tri-Tec Manufacturing, LLC is determined and will remain an industry-leading full service Manufacturer of Actuators and Valves; continuing to grow and provide innovative and affordable solutions for our Nation's defense.

Mission
Our Mission is to meet our commitments while:
Yielding strong shareholder return
Providing innovative and affordable solutions to our customers
Fostering a culture that values diversity; providing a safe, stable work environment for all of our employees
Enhancing civic pride and prosperity in our communities
Building strong relationships for mutual success with our business partners
Values
Always safety first
Always ethical & respectful
Always productive, while improving our methods, processes and procedures
Always driven to improve and accountable
Always being innovative, while mentoring the team.